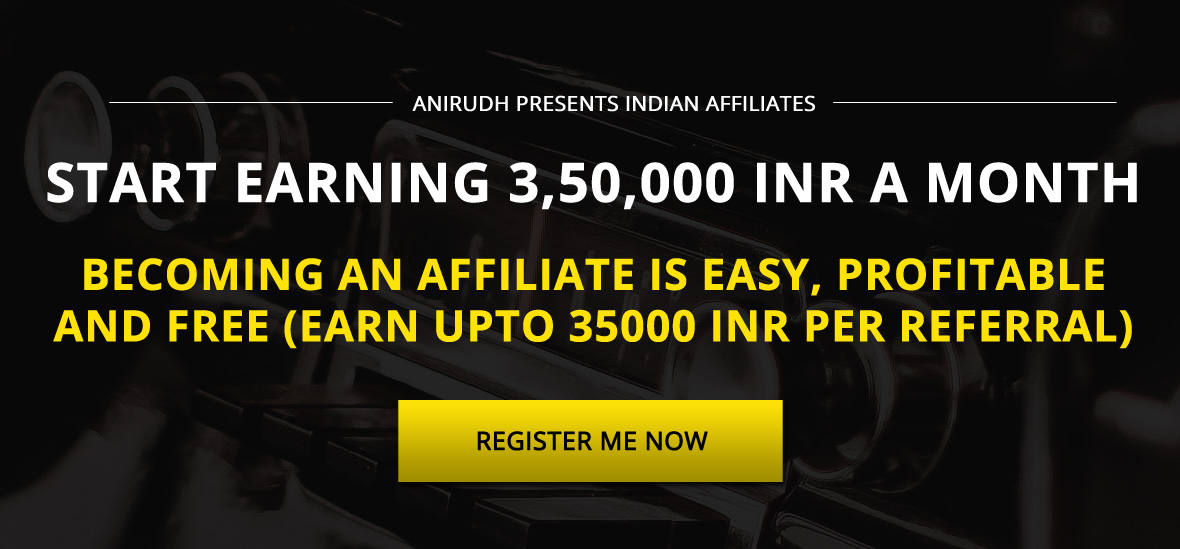 If you are in Computer industry like SEO, Graphic Design, Print Media, there is one question that always comes your way, your clients ask you, your friends ask you and even your pocket asks you. Do you know any Good priced Website Developer ?  and you say NO, the moment you say no you loose a client, a client that could have bought you 15000 as commission if you knew the right person for the job.
We have developed this Partner program keeping in mind all Search engine optimizers, freelancers, people in print media and people who want to make money smart way.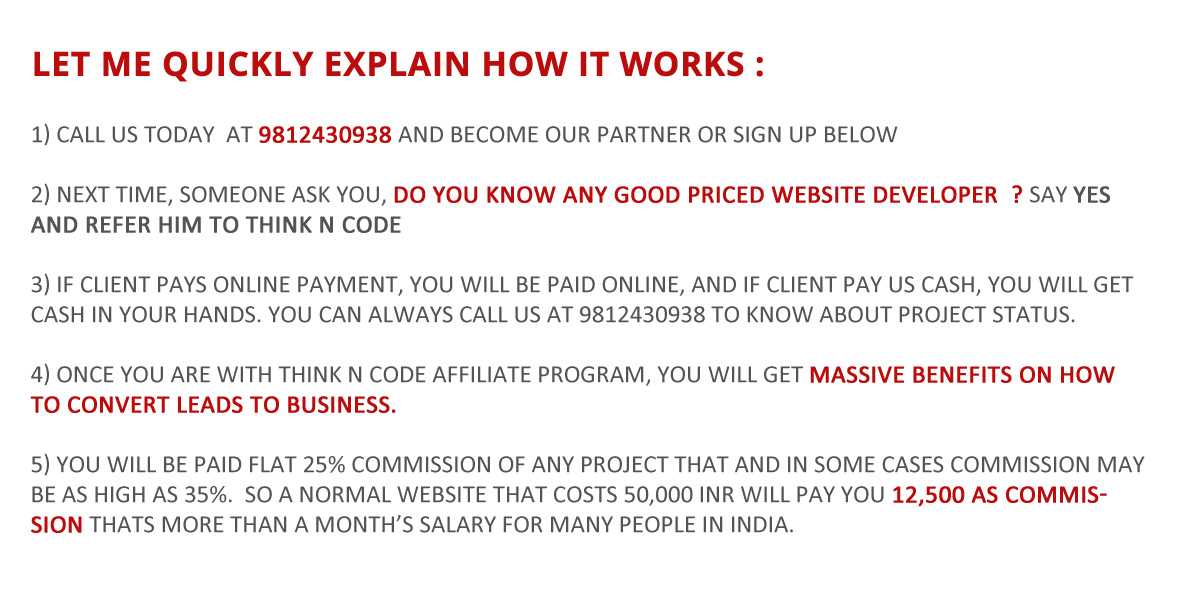 [affiliates_is_not_affiliate] [column col="1/3″ last="no"] Please log in to access the affiliate area. [affiliates_login_redirect] [/column] [column col="2/3″ last="yes"] If you are not an affiliate, you can join the affiliate program here: [affiliates_registration] [/column]       [/affiliates_is_not_affiliate] [affiliates_is_affiliate] Welcome to your affiliate area. Here you can find information about your affiliate link and earnings.
Affiliate link
Your affiliate URL: [affiliates_url] Use this code to embed your affiliate link: <a href="[affiliates_url]">Affiliate link</a> Tip: You should change the text Affiliate link to something more attractive.
Performance
Total Earnings
Commissions pending payment
[affiliates_referrals show="total" status="accepted"]
Commissions paid
[affiliates_referrals show="total" status="closed"]
Number of sales referred
Accepted referrals pending payment: [affiliates_referrals status="accepted"]
Referrals paid: [affiliates_referrals status="closed"]
Monthly Earnings
[affiliates_earnings] [affiliates_logout] [/affiliates_is_affiliate]