Introduction to Drupal template files.
A Drupal theme include many template files to generate a web page.The following files are used to create a template of a wordpress site.
comment.tpl.php
comment-wrapper.tpl.php
maintenance-page.tpl.php
node.tpl.php
page.tpl.php
style.css
style-rtl.css
print.css
maintenance-page.css
layout-rtl.css
layout.css
ie-rtl.css
ie6.css
ie.css
colors.css
---
Layouts in drupal (Defaults blocks, Creating custom block).
Defaults blocks
Blocks are the boxes in which our content is stored and blocks are displayed in the regions like header, footer etc.Where a block will apear is depend upon the the theme and the block settings.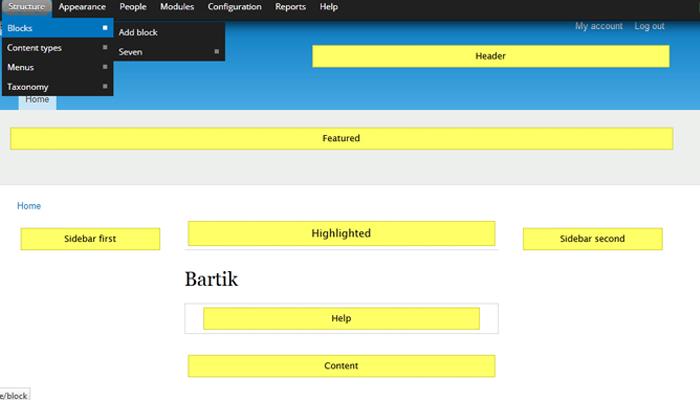 ---
Create custom blocks in Drupal
You can create your own block login to your drupal website go to structure > Block >Add block > Enter Title > Enter Description > Write text to display in the body of your block > Select region where you want your block to be displayed > Save Block.
step 1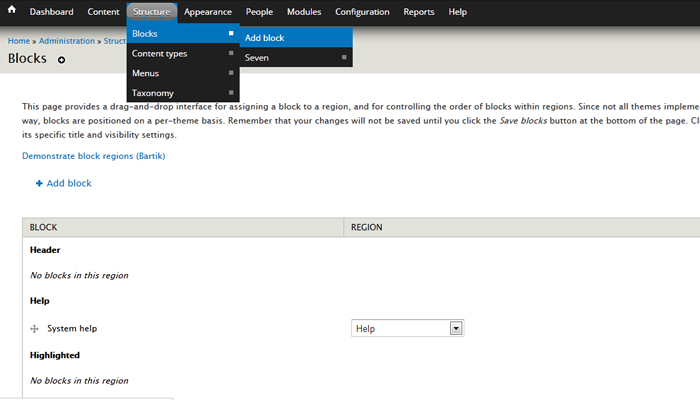 step 2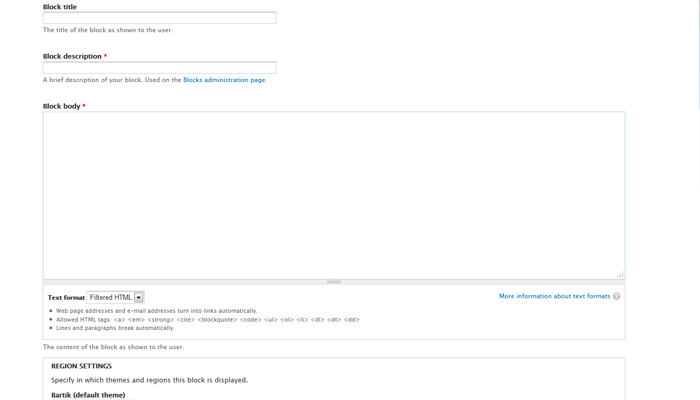 ---
How to install a module ?
Modules
You can download and install a module in Drupal to increase its functionality.It is similaer to plugins in wordpress.The contributed modules extend and customize drupal functionality and make hard steps easy for you.
You can install modules by going to Modules > Install new module > Now here you have two options install by URL or you can install a downloaded module from your system. > Click Install > A new window appear and ask you weather to enable module or skip to enable. After enable your module > Go to module again > And Click Save configuration.And your module will be installed but note some modules requires more steps to do for this you can read about those module from drupal.org.
Step 1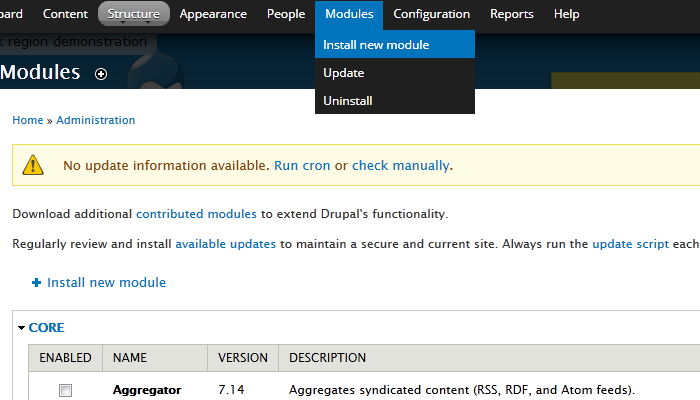 Step 2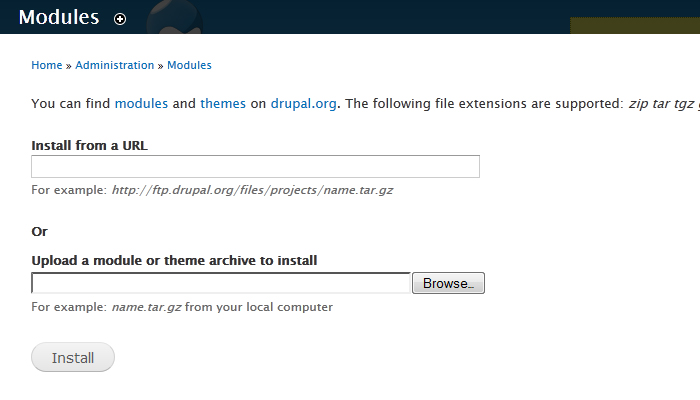 ---