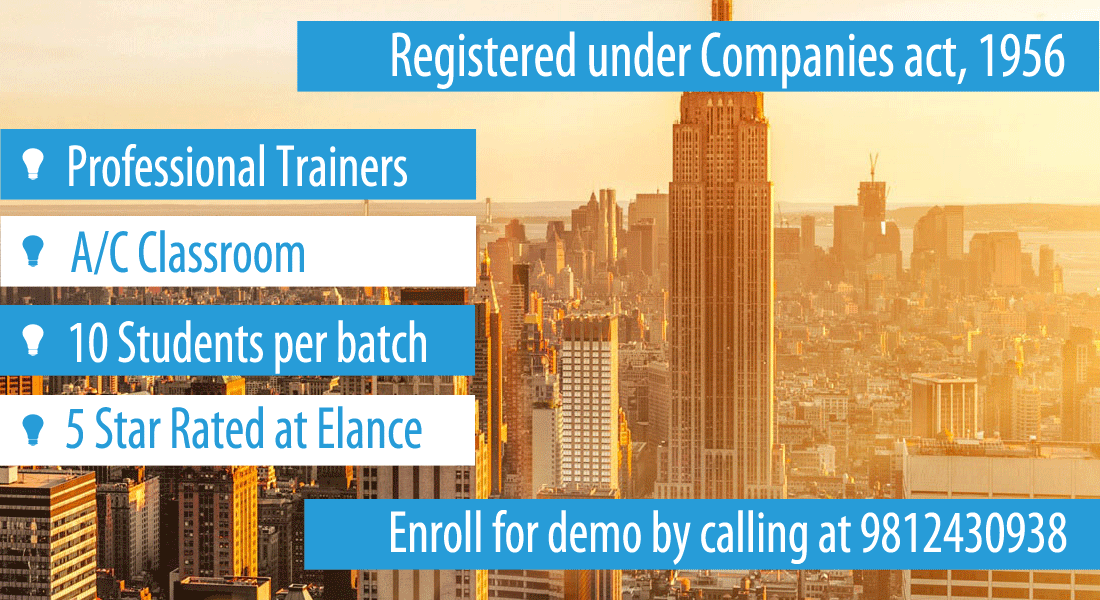 About us- Training
Think N Code is one of the fastest growing website designing and web development company, based in Delhi, India. We have delivered a great number of projects and got achievement in every project with full satisfaction of customer.
Since 2009, we are here to endow with higher yet best quality of training. It is founded by Anirudh Babar and we focuses on providing online as well as classroom trainings in Delhi. He has given his full dedication and worked hard to make a great success.
Our goal is to have a great relation with you through continuous achievements and processes. We commit to look after your bright future, without making any delay in your nurture.
We, Think N Code, provide extensive training in many fields like WORDPRESS, DRUPAL, SEO, and PHP with projects. Our training is provided through two effective ways which is online or offline. These trainings are provided in Delhi. We provide our students a spectrum of professional yet affordable trainings. Our trainings include to and fro of SEO, PHP and others.
Think N Code is providing training to over 200+ students. Numbers of students are enrolled daily with us because of our dedication and training modules. We give chance to each and every student to move ahead and believe to make their great future by joining us. Not only training about these, but our team and teaching provided to them promises them to make their great future.
Students will not learn here but they will also transform their lives. Our main goal is to focus on students to achieve satisfaction of students. We bring best results by giving high quality standard and top priority to the learning's of students. Student's learning proves them best and will give rewarding career in marketplace. The dedicated team of us makes a promise with students and their career to take them at highest goals.
Think N Code promises you that our training will be best for your career and we, with our team will assure you to give you best results. We also have record of placements with us as our training provided to students is always fruitful. Our teaching staff is passionate and hard working to teach our students and bring out best out of them. We believe that students must learn something and must be drawn out rather then pumping them in.
We, Think N Code is useful as the training provided to you is always fruitful. We expect and believe that students should be encouraged with self-determination and educated brilliantly so that they can have a development in culture of collaboration. We give our time and knowledge to students so that by learning and taking, they can make their own ways and goals. We don't push student to learn, our teaching make them learn.
No matter what the circumstances come in front, we have record of giving best services to our students.
| | |
| --- | --- |
| Introduction  | What is PHP |
| | Need of PHP |
| | Write a simple PHP Script |
| | Define variables |
| | |
| Forms Basics | How to retrieve information from a form using variables |
| | |
| Operators and Conditions | Using Arithmetic operators |
| | Using Logical operators |
| | Using if condition. |
| | |
| Loops | Concept of loop |
| | Types of loops |
| | |
| Arrays | Concept of Array |
| | Types of Arrays |
| | |
| Sessions | Working with Sessions (basics) |
| | |
| Mysql Database | Creating Mysql Database |
| | Adding Content to Database via HTML forms |
| | Retrieving info from Database in HTML |
| | Working with queries. |
| | |
| | Practical project |
| | |
Complete PHP / MySql Syllabus
[gview file="2013/11/PHP-Syllabus-for-training-by-thinkncode.pdf"]
Recent Feedback !!
Think n code exceed my expectations on every level.Wheather it could be the fee of course , or the easiness of the tutorials and study materials.

– Sachin

New Delhi, Pitampura
Loving your teaching style.Because of my busy schedule  I don't have a ton of time to invest in  the search for a good institution outside and go out for studies but thanks to you in a very short period of time I learn a lot

-Shelly

Chandigarh
I want to share my great experience of learning from think n code. I believe it's a great website with great team and  teachers. You don't need to prepare for a class all you need is a internet connection a mouse keybord and pc And the team is ready to teach you anywhere.

-Kapoor

Banglore
I am so greatfull to Think n code for providing me such a wonderfull training .I learn a lot here about the world of web and my code repertoire is too good now and I feel like a webmaster today.

-Raman

Delhi
awesome… Think n code helped me a lot and now I Don't need any teacher or any institution I feel stoked to found think n code.

-Richa

Banglore
I was a web designer but I need to enhance my code and want to learn about cms so I just want  a professional teacher wo teach me quickly about web and I found Think n code . it was a really good experience

-Sonu Kumar

Pune
You guys are best you make my work so easy.I will suggest people to try think n code atleast once and you will falling in love with web.

-Rastogi

Chandigarh
my experience with think n code has just been phenomenal. They're not only  good teachers , but fun loving  also.

Sorabh

Delhi
It is a very good way of teaching. It is very interesting to have online classes .it saves a lot of time and efforts thanks think n code.

– Rahul

Pune
[contact-form-7 404 "Not Found"]