[fullwidth backgroundcolor="" backgroundimage="" backgroundrepeat="no-repeat" backgroundposition="left top" backgroundattachment="fixed" video_webm="" video_mp4="" video_ogv="" video_preview_image="" overlay_color="" overlay_opacity="0.5″ video_mute="yes" video_loop="yes" fade="no" bordersize="0px" bordercolor="" borderstyle="solid" paddingtop="0px" paddingbottom="0px" paddingleft="0px" paddingright="0px" menu_anchor="" equal_height_columns="no" hundred_percent="no" class="" id=""][title size="1″ content_align="left" style_type="single" sep_color="" class="" id=""]Your Small Business Website is just a call away @ 9812430938[/title][one_fourth last="no" spacing="yes" background_color="" background_image="" background_repeat="no-repeat" background_position="left top" border_size="0px" border_color="" border_style="" padding="" class="" id=""][fusion_text]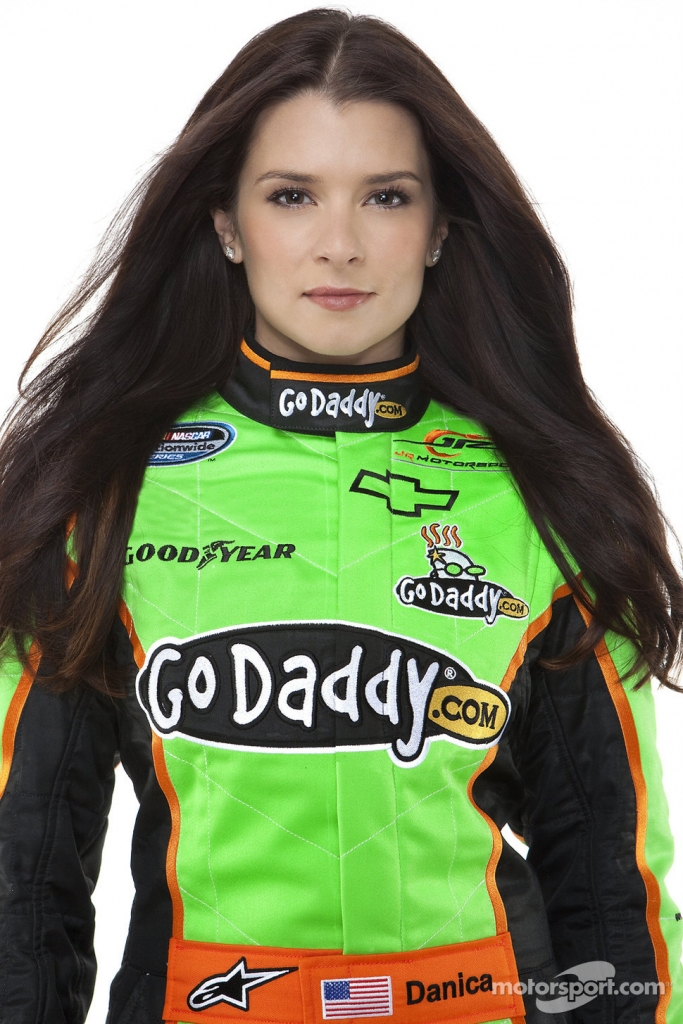 [/fusion_text][button link="" color="green" size="" type="3d" shape="pill" target="_self" title="" gradient_colors="|" gradient_hover_colors="|" accent_color="" accent_hover_color="" bevel_color="" border_width="1px" shadow="no" icon="" icon_position="right" icon_divider="no" modal="enquiry_form" animation_type="0″ animation_direction="up" animation_speed="1″ alignment="center" class="" id=""]Request a Call Back[/button][/one_fourth][three_fourth last="yes" spacing="yes" background_color="" background_image="" background_repeat="no-repeat" background_position="left top" border_size="0px" border_color="" border_style="solid" padding="60px" class="" id=""][title size="2″ content_align="left" style_type="single" sep_color="" class="" id=""]Are you a Small Business owner ?[/title][fusion_text]
Small businesses are privately owned corporations, partnerships, or sole proprietorships that have fewer employees and/or less annual revenue than a regular-sized business or corporation. While small businesses can also be classified according to other methods, such as annual revenues, shipments, sales, assets, or by annual gross or net revenue or net profits, the number of employees is one of the most widely-used measures.
[/fusion_text][fusion_text]

[/fusion_text][/three_fourth][/fullwidth][fullwidth backgroundcolor="#ebebeb" backgroundimage="" backgroundrepeat="no-repeat" backgroundposition="left top" backgroundattachment="scroll" video_webm="" video_mp4="" video_ogv="" video_preview_image="" overlay_color="" overlay_opacity="0.5″ video_mute="yes" video_loop="yes" fade="no" bordersize="0px" bordercolor="" borderstyle="solid" paddingtop="40px" paddingbottom="40px" paddingleft="0px" paddingright="0px" menu_anchor="" equal_height_columns="no" hundred_percent="no" class="" id=""][fusion_text]
Small businesses in many countries include service or retail operations such as convenience stores, small grocery stores, bakeries or delicatessens, hairdressers or tradespeople (e.g., carpenters, electricians), restaurants, guest houses, photographers, very small-scale manufacturing, and Internet-related businesses such as web design and computer programming. Some professionals operate as small businesses, such as lawyers, accountants, dentists and medical doctors (although these professionals can also work for large organizations or companies). Small businesses vary a great deal in terms of size, revenues and regulatory authorization, both within a country and from country to country.
[/fusion_text][/fullwidth][fullwidth backgroundcolor="" backgroundimage="" backgroundrepeat="no-repeat" backgroundposition="left top" backgroundattachment="scroll" video_webm="" video_mp4="" video_ogv="" video_preview_image="" overlay_color="" overlay_opacity="0.5″ video_mute="yes" video_loop="yes" fade="no" bordersize="0px" bordercolor="" borderstyle="solid" paddingtop="40px" paddingbottom="40px" paddingleft="0px" paddingright="0px" menu_anchor="" equal_height_columns="no" hundred_percent="no" class="" id=""][button link="" color="blue" size="xlarge" type="3d" shape="pill" target="_self" title="" gradient_colors="|" gradient_hover_colors="|" accent_color="" accent_hover_color="" bevel_color="" border_width="1px" shadow="" icon="fa-user" icon_position="left" icon_divider="no" modal="enquiry_form" animation_type="0″ animation_direction="left" animation_speed="1″ alignment="center" class="" id=""]Know More About Prices[/button][/fullwidth][fullwidth backgroundcolor="" backgroundimage="" backgroundrepeat="no-repeat" backgroundposition="left top" backgroundattachment="fixed" video_webm="" video_mp4="" video_ogv="" video_preview_image="" overlay_color="" overlay_opacity="0.5″ video_mute="yes" video_loop="yes" fade="no" bordersize="" bordercolor="#ffffff" borderstyle="solid" paddingtop="60px" paddingbottom="30px" paddingleft="0px" paddingright="0px" menu_anchor="" equal_height_columns="no" hundred_percent="no" class="" id=""][fusion_text][pricing_table type="1″ backgroundcolor="" bordercolor="" dividercolor="" class="" id=""] [pricing_column title="Small Business Starter" standout="no"] [pricing_price currency="INR" currency_position="left" price="10,000″ time="monthly"][/pricing_price][pricing_row]6 Pages [/pricing_row][pricing_row]3 day Delivery [/pricing_row][pricing_row]Enquiry Form[/pricing_row] [pricing_row]Multiple Banners[/pricing_row] [pricing_row]Meta Tags Optimised[/pricing_row][pricing_row]Analytics[/pricing_row][pricing_row]5 Email id's[/pricing_row][pricing_row]1st Year Hosting (800 MB)[/pricing_row] [pricing_footer][button link="#" color="default" size="small" type="flat" shape="round" target="_blank" title="" gradient_colors="transparent" gradient_hover_colors="" accent_color="rgba(000,000,000,.7)" accent_hover_color="" bevel_color="" border_width="0px" shadow="no" icon="" icon_divider="yes" icon_position="left" modal="enquiry_form" animation_type="0″ animation_direction="up" animation_speed="1″ class="" id=""]Know More[/button][/pricing_footer][/pricing_column] [pricing_column title="SMALL BUSINESS Advanced" standout="no"] [pricing_price currency="INR" currency_position="left" price="18,000″ time="monthly"][/pricing_price][pricing_row]Unlimited Pages with CMS [/pricing_row][pricing_row]5 day Delivery [/pricing_row][pricing_row]Enquiry Form ![/pricing_row] [pricing_row]Multiple Banners // Image Galleries [/pricing_row][pricing_row]Meta Tags // Analytics[/pricing_row][pricing_row]Free Domain // 10 Email id's[/pricing_row][pricing_row]1st Year Hosting (2000 MB)[/pricing_row][pricing_row]Fully Responsive[/pricing_row][pricing_footer][button link="#" color="default" size="small" type="flat" shape="round" target="_blank" title="" gradient_colors="transparent" gradient_hover_colors="" accent_color="rgba(000,000,000,.7)" accent_hover_color="" bevel_color="" border_width="0px" shadow="no" icon="" icon_divider="yes" icon_position="left" modal="enquiry_form" animation_type="0″ animation_direction="up" animation_speed="1″ class="" id=""]Know More [/button][/pricing_footer][/pricing_column] [pricing_column title="SMALL BUSINESS PRO" standout="yes"] [pricing_price currency="INR" currency_position="left" price="25,000″ time="monthly"] [/pricing_price][pricing_row]Unlimited Pages with CMS [/pricing_row][pricing_row]5 day Delivery [/pricing_row][pricing_row]Enquiry Form ![/pricing_row] [pricing_row]Multiple Banners // Image Galleries [/pricing_row][pricing_row]Meta Tags // Analytics[/pricing_row][pricing_row]Free Domain // 10 Email id's[/pricing_row][pricing_row]1st Year Hosting (3000 MB)[/pricing_row][pricing_row]Fully Responsive[/pricing_row][pricing_footer][button link="#" color="default" size="small" type="flat" shape="round" target="_blank" title="" gradient_colors="transparent" gradient_hover_colors="" accent_color="rgba(000,000,000,.7)" accent_hover_color="" bevel_color="" border_width="0px" shadow="no" icon="" icon_divider="yes" icon_position="left" modal="enquiry_form" animation_type="0″ animation_direction="up" animation_speed="1″ class="" id=""]Know More ![/button][/pricing_footer][/pricing_column] [/pricing_table][/fusion_text][/fullwidth][fullwidth backgroundcolor="" backgroundimage="" backgroundrepeat="no-repeat" backgroundposition="left top" backgroundattachment="scroll" video_webm="" video_mp4="" video_ogv="" video_preview_image="" overlay_color="" overlay_opacity="0.5″ video_mute="yes" video_loop="yes" fade="no" bordersize="0px" bordercolor="" borderstyle="" paddingtop="20px" paddingbottom="20px" paddingleft="0px" paddingright="0px" menu_anchor="" equal_height_columns="no" hundred_percent="no" class="" id=""][fusion_text]