This is going to be seventh article in WordPress for beginners series and I hope you are with us learning all what we can put on net. This time we are going to discuss basics of Tools that are available in WordPresss. I guess you will be able to learn new things if you are looking for basics.
Available tools
The available tools screen allow you to use Google Gears to make wordpress work in Turbo mode.
The press this button allow you to post and publish quickly by using a special browser.This will activate the press this bookmark feature.
The Categories and Tags Converter allow you to convert categories into tags and tags into catagories .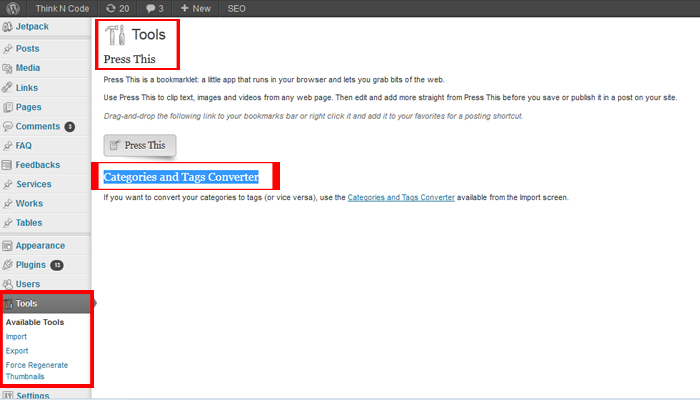 Import tools
The import tool is a very usefull feature if you are starting your blog newly or you are moving from one host to another anf if you have post and comments into another system this feature allow you to import that data.

Export tools
Export tool is also a  very usefull feature of wordpress alike import tool if you are changing your host or you just want the backup of your site you can export the data after exporting it will help you to imprt this onto any other blog by usinh import tool.