Hope you are following us on WordPress for Beginners tutorial series, we have published two articles in this series on WordPress Posts and WordPress Media and this time we are going to discuss WP Pages. Most of the things are same in Post and Pages, just go through this tutorial and you will be able to co relate both. This tutorial is on basics, so please dont expect any advanced stuff here, this is a just a introduction to wordpress and if you are looking for an online training course on wordpress , drupal or SEO, you can call us on 9812430938 for demo or email us at anibabbar@gmail.com
So, today  we are going to discuss about  wordpress pages, we will discuss how to add new pages, how to edit and list them.
How to add new page ?
To create a page in wordpress is a very easy n simple task all what you have to do is  login to your admin panel > click on Pages > Add new >  Enter title in title field > Create Content > Publish.
In the blank content area where you create content for your page you can use either visual or html to crate page.
You can temporary delete your page by Move to Trash button .
You can also check your page before publishing by save it as a Draft and then click to preview to check how your page will look after publishing.
Step 1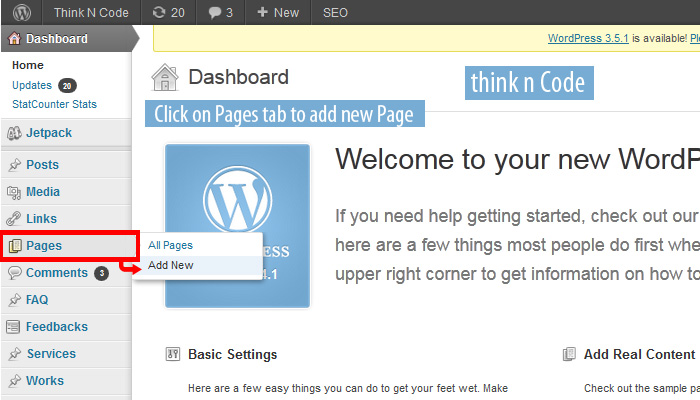 Step 2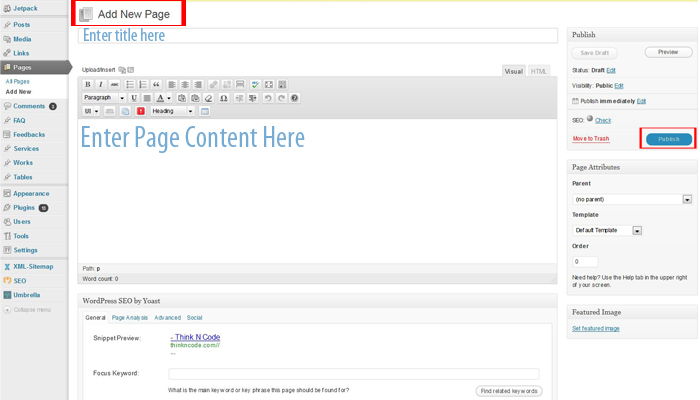 how to list all pages ?
Login to your Dashboard and click Pages tab in the left menu  to get list of all pages then there are several options of edit ,delete,view and manage pages.