Hello all, today we are going to learn basics of plugins and their use. I hope you know that we are writing a series on WordPress for beginners and this is our 5th article in series, previous articles have been on posts, media, pages, appearance, you can check complete series here, rest if you are only looking for plugins, i would say this page will help you to understand the basics of plugins.
List of Best wordpress plugins
What are plugins ?
The Plugin functionality in wordpress offers user to extend the abilities of wordpress. It is the very famous feature of wordpress which make your tasks quick and easy. WordPress has over24000 plugins which offer different function and feature for fulfilling the needs of website by adding them.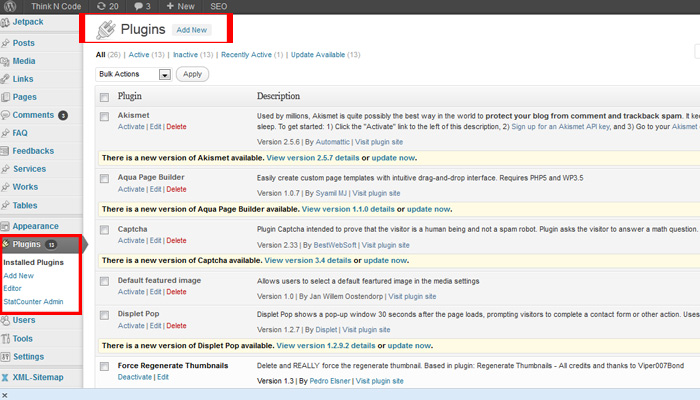 How to add new plugins ?
To add a new plugins login to adminpanel > Plugins > Add new >Under search field type the name of the plugin > Find the plugin you wish to install > Click install now  > after installing you need to activate the plugin by clicking Activate Plugin .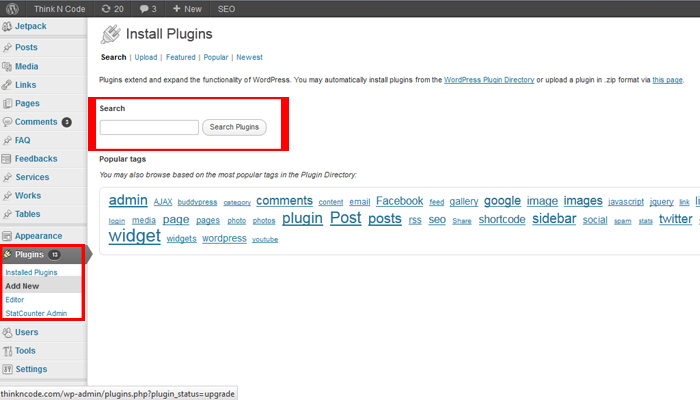 How to Deactivate a plugin ?
To uninstall a plugin >Go to admin panel > Plugins > Find the plugin you wish to deativate > Click Deactivate.
How to delete a plugin ?
To delete a plugin permanently just deactivate the plugin you want to delete and then you will see a red color Delete link just below the title of plugin as shown in above image, this link or button once clicked will permanently delete that particular plugin from your directory.