First step of starting a blog or website is publishing a post i.e adding content to it, though this is one of the simplest thing to do in wordpress, then even we have written a small tutorial on how to add a blog post and thats for the dummies or new starters 🙂 . Don't consider yourself as dummy if you are reading this because there are many reading this and that's the reason we have written this tutorial.
One more thing in all our beginner tutorials we have added lot of screenshots as to help you easily understand whats going on, you can follow images plus read couple of lines associated with images and you are done with learning. Secondly if you want to learn SEO, WordPress or any other CMS you can contact us for a demo at 9812430938 or email us at anibabbar@gmail.com
So all in all, today we are going to have a quick tutorial on wordpress posts, we will discuss how to add new post, how to edit them, what are categories and tags and a lot more.
Lets start now !!
How to add post ?
Adding a new post in wordpress is very simple task, one just has to login to wordpress dashboard, and then click on Posts tab > Click to Add new > Enter title > Add Content > Select Catagory > Publish > View post.
Step 1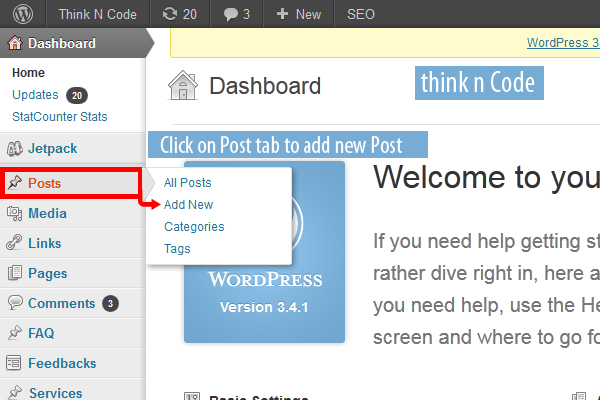 Step 2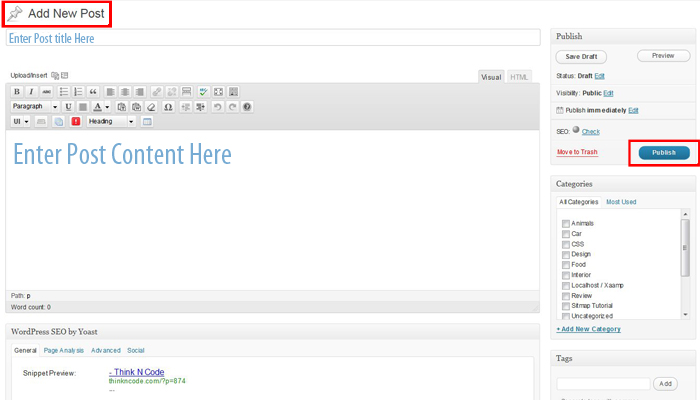 How to edit post?
You can edit your Posts easily by clicking on Posts > All Posts > Select the post you want to edit and click > Enter title > Add Content > Update > View Post.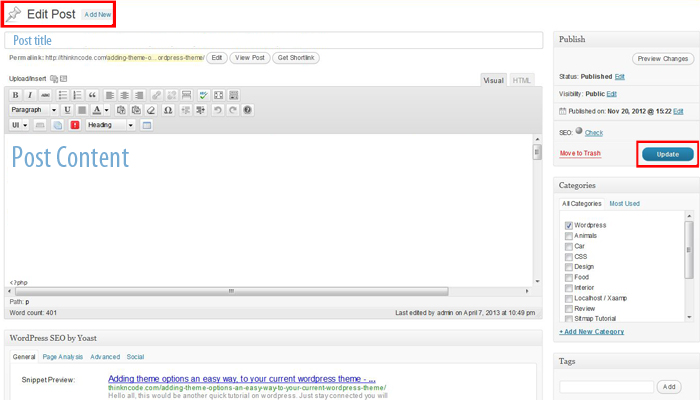 How to list post?
Login to your Dashboard and click Posts tab in the left menu  to get list of all posts then there are several options of edit ,delete,view and manage posts.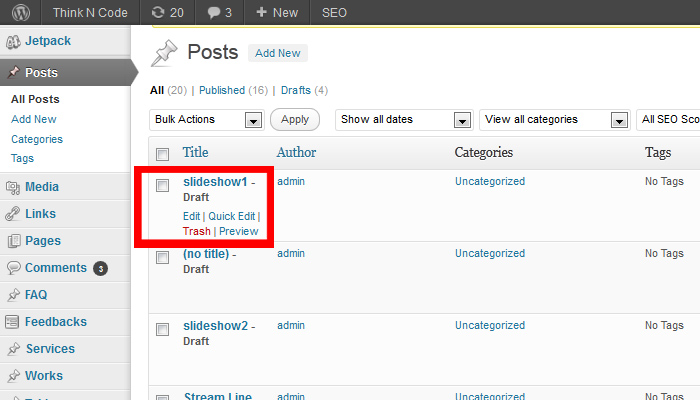 What are categories and how to add new categories in WordPress?
WordPress include category field in every Post .Category is used to group the post of similar content .By clicking a category you have been taken to the page where you see post of a particular category.To add a new cataegory go to your dashboard > Posts > Category  > Add new Category.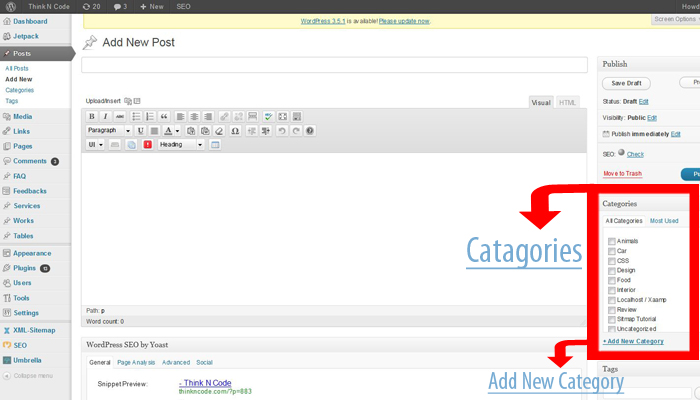 What are tags and how to add new tags in WordPress ?
Tags are similer to categories every post contains a tag field which is used to group the content of similer type , this describe your post in more detail , but tags don't have a hierchy like categories. To add Tags go to your dashboard > Create a Post > Type the name of your tag in  the Tag field > Click add .You can add as many tag as you want.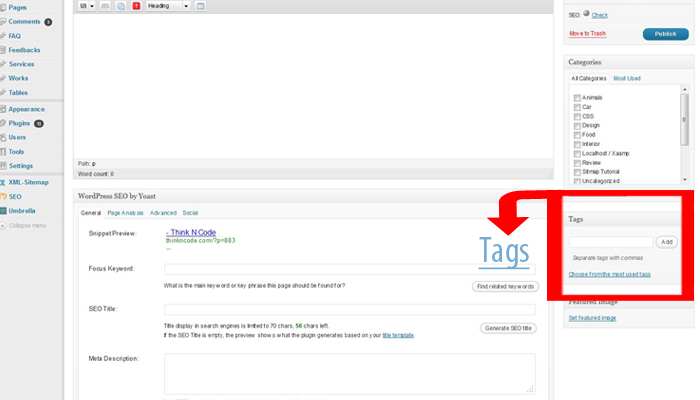 Hope you enjoyed this small tutorial on WordPress Posts.